While this illustration is specific to building online presence with Smarty Pixels, a similar process would be followed for implementing a high performance computing application.
Building online presence with Smarty Pixels
Smarty Pixels implements your content marketing strategy to build your online presence by integrating compelling content into your website, blog, and social media sites. Smarty Pixels applies every appropriate inbound marketing method to communicate your message and draw attention to your business in innovative, positive, and ethical ways.
The Consultation
In the consultation, we seek to understand where your business needs — and wants — to go. Then we go to work! We translate the ideas arising in this conversation into an engaging online marketing campaign, appropriately leveraging a website, blog, social media, and email marketing.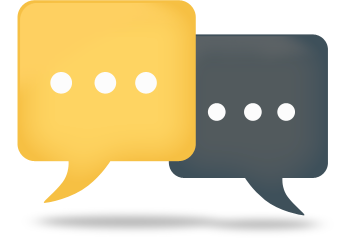 Building your online marketing platform
Smarty Pixels builds your online marketing platform. A website often performs best when accompanied with a blog. A blog thrives when integrated with Facebook, Twitter, and Instagram. We help your business choose inbound marketing tools to comprise your platform. The right marketing choices create synergy with each choice supporting and improving the effectiveness of the whole.
Building your online presence
Smarty Pixels finds ways to bring real and meaningful connections to your website and your business. We only do white hat! We don't buy backlinks and we don't spam the social media networks. Effective search marketing involves more than simple on-page optimization techniques and backlink building. Effective search engine marketing is now more human. Consumers are online and looking for what you have to offer. Make it easier for them to find you! Shouldn't you engage your customers online?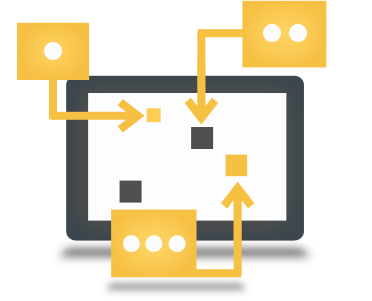 Interactive Design and Web Design
The custom web design or template alterations that a business chooses should reflect business culture and brand while supporting the businesses goals. A good interactive designer will enable users to interact with the website or blog with ease and follow conventions of good user experience on the internet. Your website visitors will see your business your way and readily follow your intended actions when they are engaged.
Smarty Pixels helps clients choose a graphical designer, an interactive designer, and a web designer who uses the latest technologies to brand your products. Usually these roles are satisfied by one person. This step is easy and mostly fun. The graphic designer creates art just for your website! That keeps your marketing unique.
Graphical designers can create press kits, word processing templates (Microsoft Word and LaTeX), and info-graphics. An engaging press kit, poster or info-graphic, and promotional video will give your brand the competitive edge at your next business conference!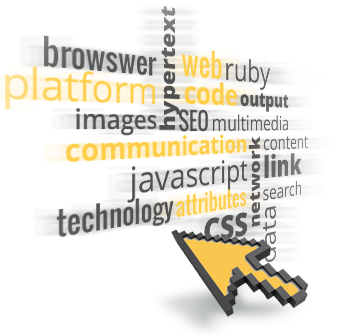 Web Development and Implementation
A website design needs not to be static. Our web developer can take your selected design and place all the bells and whistles into it — the technology that makes your website engaging. Our web developer also writes custom backend software that integrates web analytics and encourages good search engine optimization practices. The backend content management system (CMS) allows you to easily administer all aspects of your website. Isn't that convenient?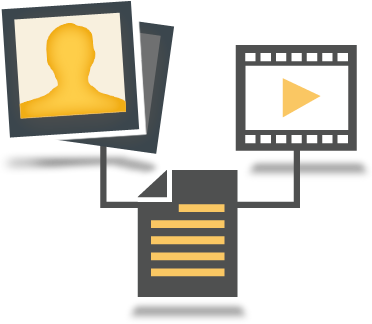 Content Writing and Optimization
Smarty Pixels can help you get the marketing content together, from the words on the page to the supporting photos. This can include professionally produced videos and delightful animation too! Once all the content is in, we'll optimize the pages for faster site load. Then, with your final approval, your well tested, well designed, optimized website is ready to go live.
Inbound Marketing and Search Engine Optimization
Your website must continue to produce for you long after it has been launched. We offer complete online presence management to keep your website and blog in sync with your ever evolving content marketing strategy.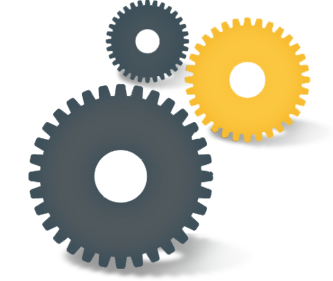 Choose Smarty Pixels complete online presence management services to enjoy all the personal attention of an in-house marketing and development team leaving the heavy lifting to us. Smarty Pixels will update and produce fresh content, keeping your site producing.
Choose Smarty Pixels as your search engine optimizer. We'll research your web analytics and optimize all aspects of your online marketing platform for delivering targeted visitors to your website ready to convert. We will align the content we create with your customer's interests, your website will naturally attract inbound traffic that you can then convert, close, and retain over time.
Have questions or want to get started? Let's talk. We'll do what is right for you, within a realistic budget.